I had need for web icon and logo. Did not have particular idea about shape, colors and image. Asked Stable Diffusion.
Open Web story in the new window.
Story behind prompts will be in republa.net.
Sloth as mascot for blog
In the end, I wanted simple icon/mascot of sloth. There wasn't good images from Stabile diffusion (I know, I need to change/update my list of models).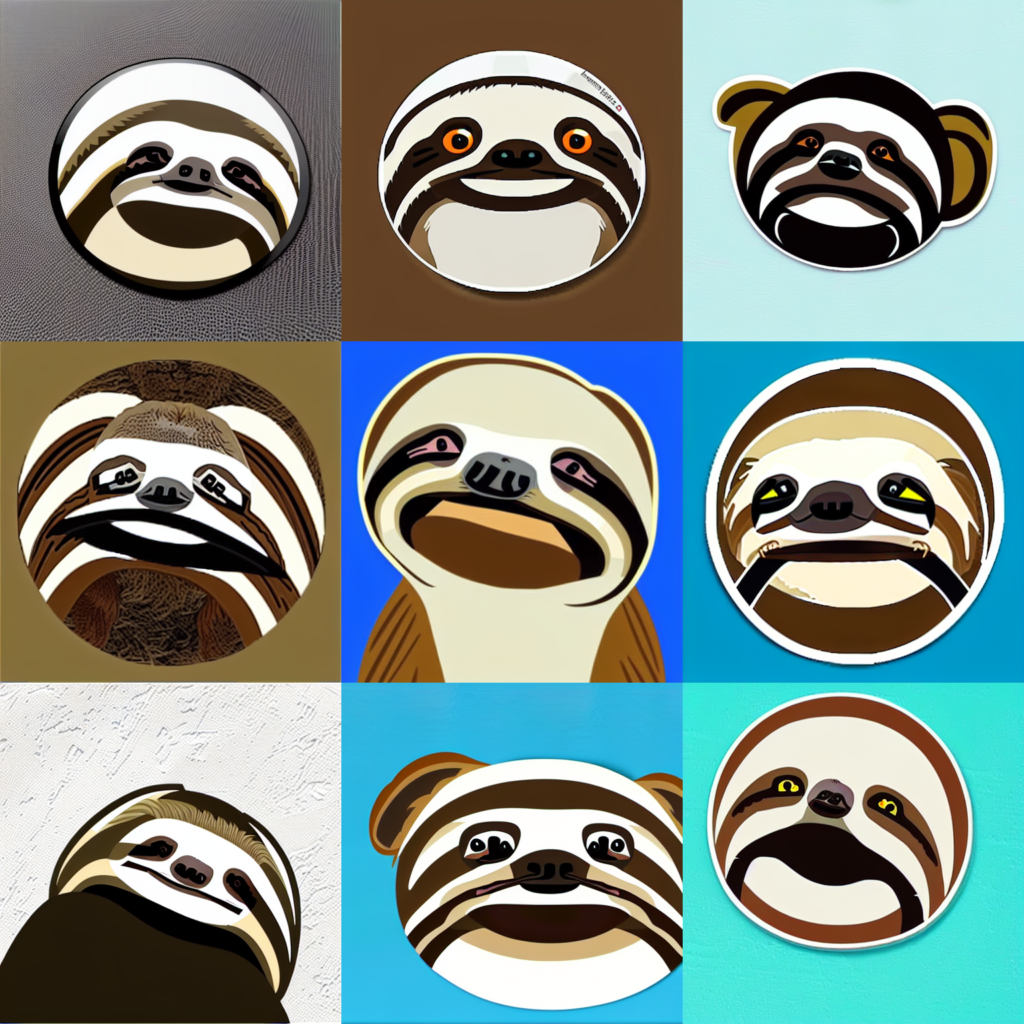 Bing / DALL-E
But few days later I got notification from Bing/Edge and their ChatGPT mix with DALL-E and asked for the same Sloth.