Welcome to WordPress 🙂 . This is your first post. I will try to create an alternative federated web app (for myself) that can interact with Mastodon and Pixelfed.
Why not Mastodon?
Well, I have joined @r… that's enough. Making another instance would be overkill and didn't see any benefits installing yet another one. The same functionality is offering WordPress.
Why not Pixelfed?
Same reason as it was for Mastodon. Actually, I did try. But lost so much time when the same functionality can be replicated by WordPress.
Why WordPress?
Why not? But honestly, for me, it was just the fastest way to start developing Mastodon/Pixelfed alternative with endless customization options and extendability.
And WordPress for now is just MVP. It's not the greatest tool either, just a shortcut to a self-made fediverse app.
epub.social?
Maybe this will be a public app and I will host it as some sort of (yet another) "social network" site (my drop in the ocean of such apps).
Also plan here to post Images from my text-to-image, image-to-image, video-to-video, text-to-video, … diffusion works. So for beginning, it will come from my Stable Diffusion output.
Sometimes my Stable diffusion journey has unexpected results and turns. Here is one of such: "European girl walking down the old town in the morning"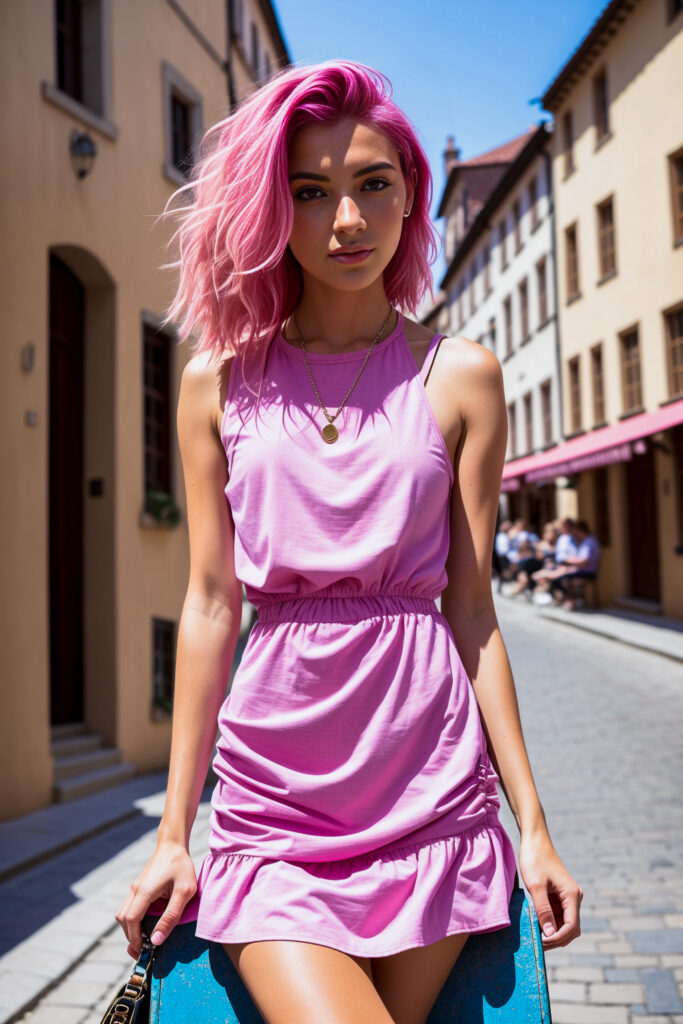 This Stable Diffusion image itself was accident, working with Manga-style models and by accident did choose the wrong checkpoint model when experimenting with ControlNet extension(s).
…and I was on image-to-text image to text generations.
More about such experiments will post here. Hopefully weekly. If not, remind me, OK!